Corporate Events
Whether it's team building, meeting space on campus or something different, the Oval is the perfect stop for your organization or company. Bring your colleagues/employees to The Fastest Ice in the World™. 
See why the Olympic Oval is the perfect space for your corporate event.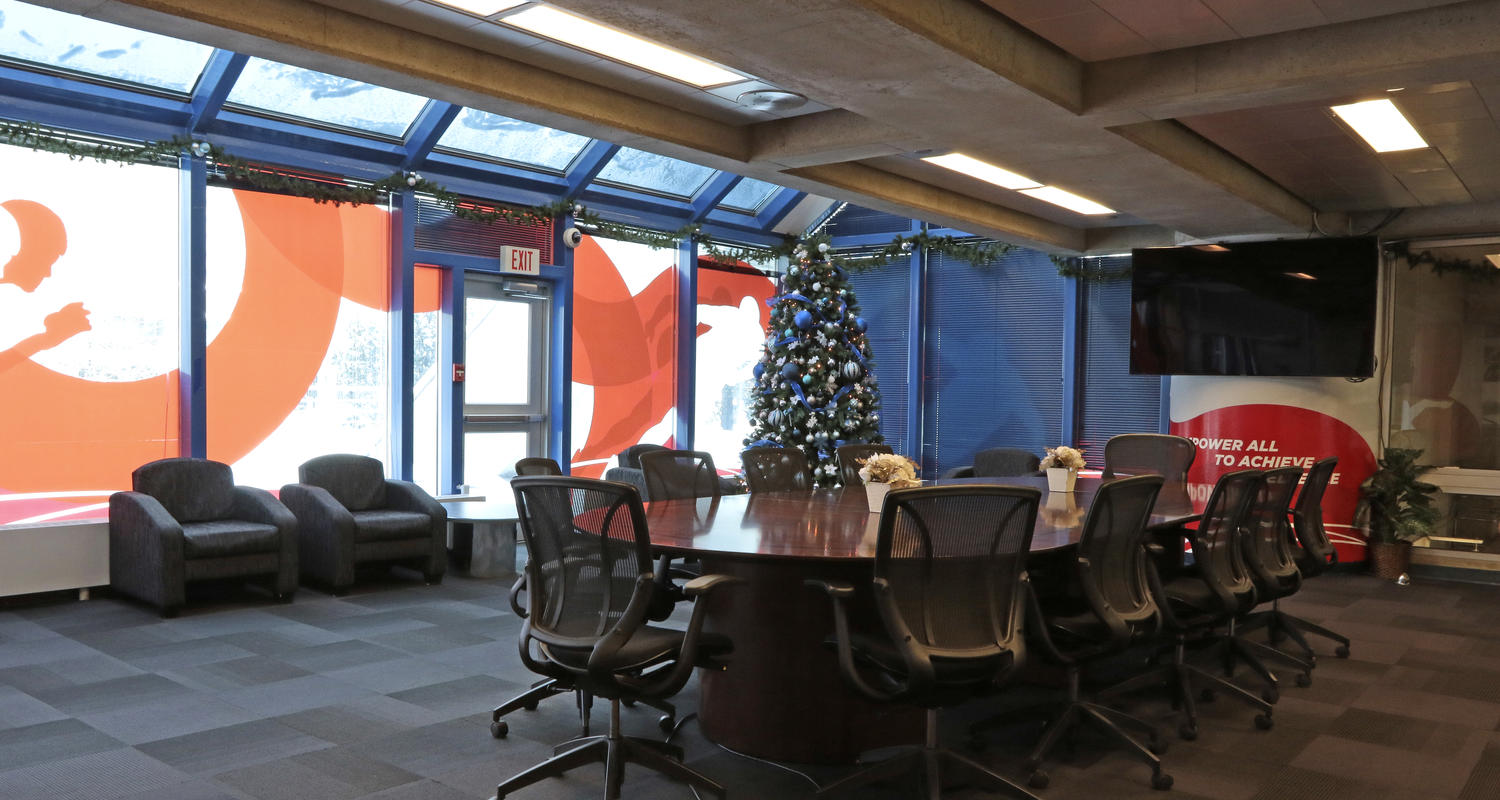 Oval Lounge and Boardroom
The Olympic Oval Lounge and Boardroom are the perfect spaces for your organization's needs. With enough room to accommodate 65 in each area and an additional 30 people on the observation deck, these spaces are perfect for meetings, training seminars, small conferences, luncheons, annual reviews, and team-building events. Each space has tables, chairs and prep areas. There are also signage options, AV and Wi-Fi. After your meeting, come skate on The Fastest Ice in the World. It's all part of our small corporate party packages. 
Date and Time Inquiry
Find out what dates the Oval has the Oval Lounge and Boardroom available for your meeting space. 
Space Needs
Do you need the Oval Lounge, the Oval Boardroom or both? Determine which space best suits your needs.
Public Skating
Would your team like to go public skating after your event? The Oval has The Fastest Ice in the World™, so come check it out. 
Agreement
After the date, time and details are decided — UCalgary Legal services will require a signed agreement. Once this is signed, invoicing can be arranged. 
The Oval Lounge and Boardroom are unique spaces in that they overlook the Oval's 400m ice. With a large balcony and instant access to the ice, its the perfect space for many of our clients.
David Vink
Marketing and Corporate Events Specialist, Olympic Oval