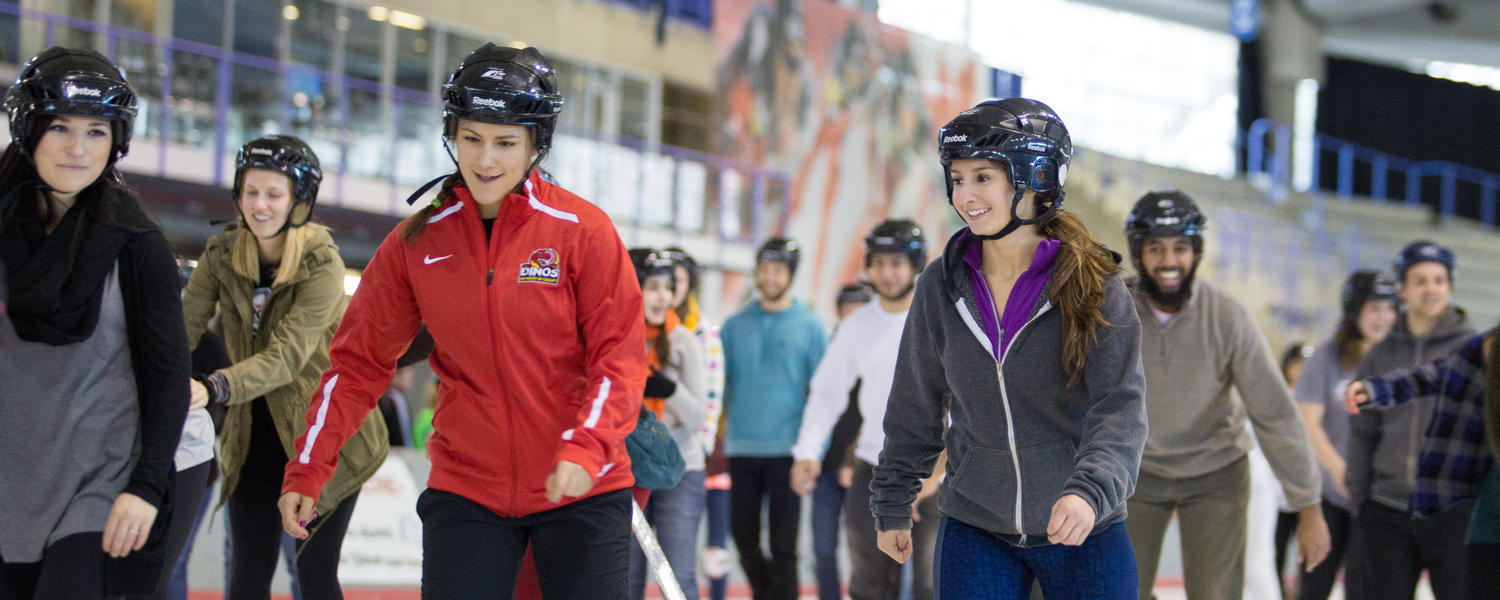 Group Skate Bookings
The Olympic Oval is the perfect place to host your corporate, not-for-profit, friends and/or family skating event.
Whether it's team building, a meeting space or a holiday event to compliment your skate, the Oval is the perfect one-stop-shop for your organization. Bring your friends, family and colleagues to The Fastest Ice in the World™. 
How to Book Your Group Skating Event
The Olympic Oval offers Group Skate Bookings during Recreational Public Skating season. The Oval ice can hold hundreds of people and our room bookings are ideal spaces to meet all your needs.
Request Date(s)
Pick a date during Recreational Public Skating times.
Secure Room 54
The Olympic Oval offers a room for Group Skate Bookings — Room 54. It can accommodate 65 people seated. It is ideally located on ice level for quick access to the ice. Room 54 is available for $123.00 + GST/hour. 
Provide Details
Please click on the link to fill out your request.
Payment
Upon arrival at the Olympic Oval, your group can pay upfront for your guests and Room 54 (if booked). Our staff will issue wristbands to your group to keep track in the event your numbers vary. We can settle any discrepencies after your booking.
The Oval is a fantastic place for Group Skate Bookings — holidays, birthdays, team-building meetings etc. Guests can book Room 54 year-round and it has perfect ice-level access.
David Vink
Marketing & Corporate Events Specialist — Olympic Oval