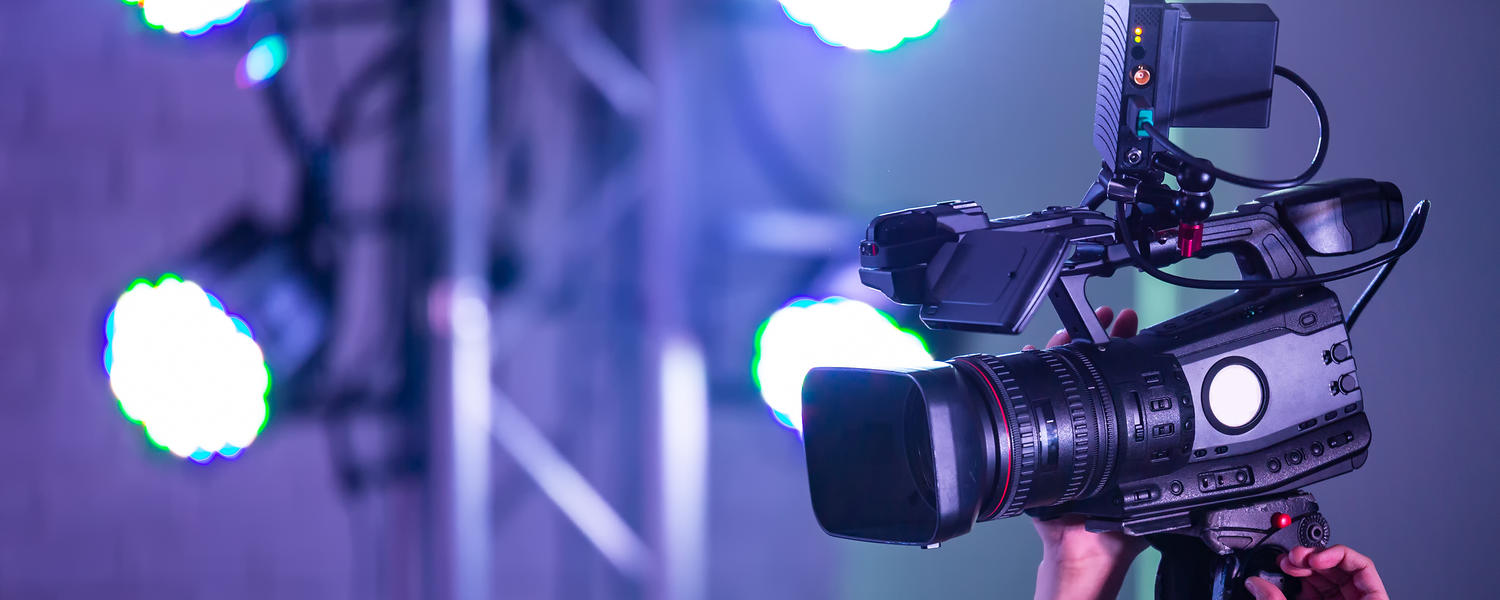 Commercial Filming
The Olympic Oval is one of Calgary's top indoor filming locations. Large surface areas of ice make the Oval an ideal and unique place for ice-themed shoots. The Oval is available for night-time shoots throughout the ice-in season (typically June - March of any given year). We also offer some day-time filming via special request.
Filming at the Olympic Oval at the University of Calgary
The Olympic Oval is a frequently filmed location for television commercials, movies and television productions. We are happy to accommodate filming requests. Please read and complete the following steps to ensure your production is approved for shooting.
Permission to Film at UCalgary
All requests for third party filming or photography must go through the UCalgary Accommodations and Events office for approval. A minimum of two weeks' notice is required for any filming requests, but 30 days' notice is preferred.
Dates and Times
The Olympic Oval is happy to accommodate filming requests depending on availability and our competition schedule. Typically, we allow filming after hours (10:00 pm - 7:00 am) to allow for regular programming, training and competitions. There are exceptions if our schedule permits (i.e. National holidays, ice-out (April and May of a given year).
Documentation
A certificate of insurance for a minimum of 2 million dollars Canadian, naming "The Board of Governors at The University of Calgary" as an "additional insured" is required for all external filming companies requesting to film on campus. A Workers' Compensation Certificate of Insurance for any company onsite will also be required. A formal contract agreement will be prepared outlining the details and fees and is to be signed by both parties.
All of the above documents must be completed before the first date of filming/photography.
Production Details
Once an agreement has been signed and an insurance certificate and WCB forms submitted, the Olympic Oval can then work with the production company to iron out shoot details, including site visits, restrictions, special permissions and accessibility. 
See below a few commercial spots filmed at the Olympic Oval.
Science in Sport
Team Pursuit Speed Skating
Team Canada Sochi
Commercial filmed at the Olympic Oval
Nature of Things
Television episode filmed at the Olympic Oval
Wolf Blass Wine
Commercial filmed at the Olympic Oval
PGA Tour Canada
Television episode filmed at the Olympic Oval
Sony α9 Ad Spot
Product Feature | α9 | Sony Camera
The Olympic Oval was the perfect space for us to shoot multiple shots for our Sony Camera a9 series. We filmed numerous athletes on the ice and the footage turned out extremely well. We had the whole building to ourselves.
Mitsu Hagiwara
Producer, Hideoki Productions