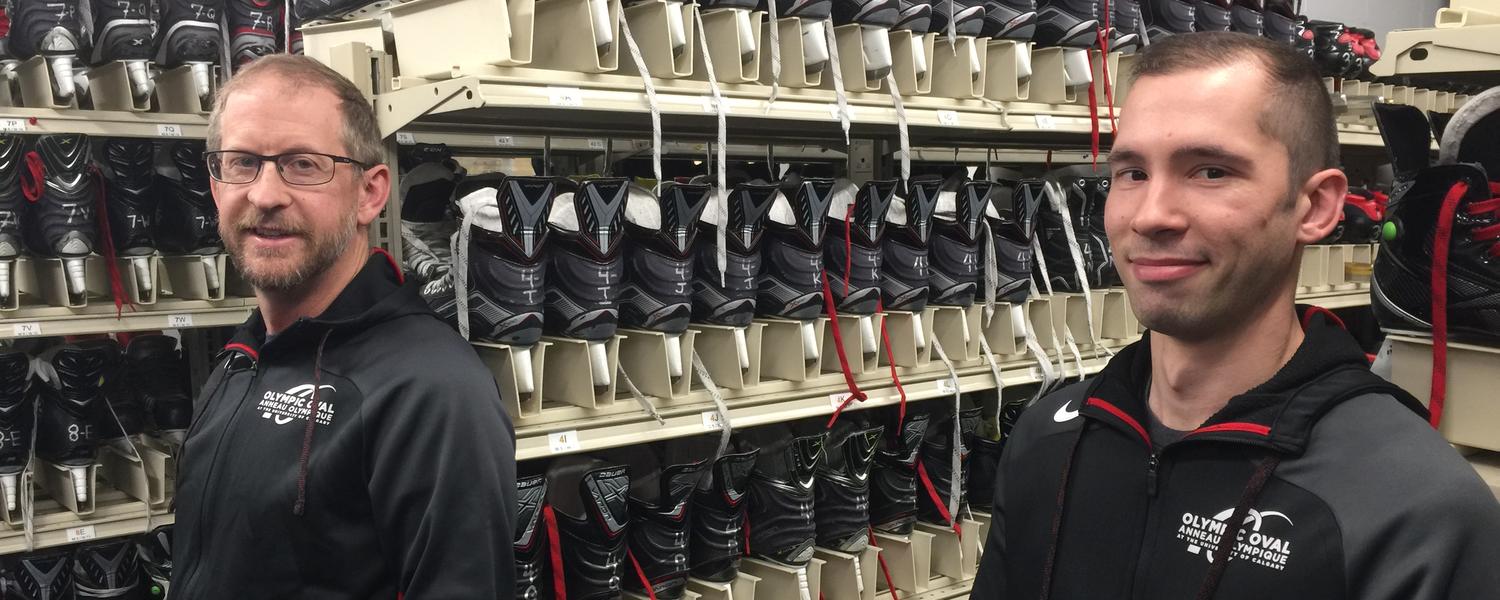 Merchandise
The Oval Skate shop has even more products online.
The skate shop is open for in-person sales and service by appointment from Monday to Friday. Curb-side pick-up and drop-off is also available. Contact us for an appointment.
What do you need?
The Oval Skate Shop has a large selection of in-stock products and a massive variety of speed skating equipment. Get an edge; find out why we are the pros.
Blades
The Oval Skate Shop has a variety of long and short track blades. All speed skating blades purchased at the shop include bending and rockering at no extra charge.
Boots
Speed skating boots are available in-store and online. The skate shop can stretch out any problem areas your boot has or heat mould your boots for the perfect fit.
Protective gear
Cut-proof gloves and a reliable helmet are a must. The skate shop has many different options, and new products are always coming in.
Skin-suits
A new skin-suit might be just what you need for your upcoming competition.
Maintenance Equipment
Maybe you like tuning up your equipment yourself and just need the tools to do it. The skate shop has sharpening, bending and rockering equipment available to buy.
Accessories
Anything from backpacks to laces. All the accessories you'll need for a team or individual are available here.
Oval Merchandise
Water bottles, soft guards, pop sockets, buffs, sunglasses, and more. 
The Olympic Oval Skate Shop carries all the top speed skating products on the market at the best possible prices. We ship across Canada and internationally.
James Monson
Skate Shop Coordinator