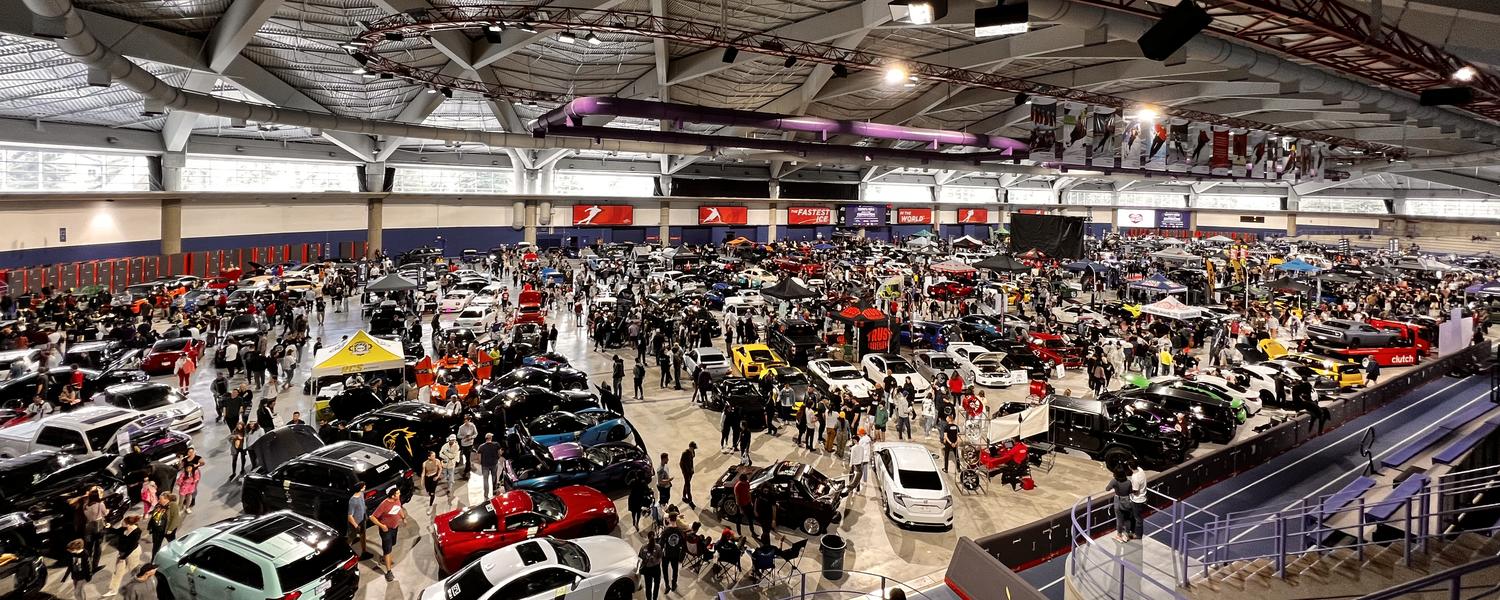 Ice-Out Events 2023
The Olympic Oval is Calgary's largest indoor unobstructed building with over 150,000 ft2 of event space. Located at the University of Calgary, it is the premier space for major sporting events, trade shows, conferences and science fairs. Book your event space today!
How to Book Your Ice-Out Event
Check Availability
The Olympic Oval is a popular space for major event bookings. The entire venue is typically available from April thru June each year. Dates books up fast, so please check for availability.
Determine Venue Rates
Please reach out to us to get a quote for your event. Each event is unique, and we have pricing that reflects that. 
What Does my Rental Cover?
The rental fee for the Olympic Oval covers the venue Space Rental (150,000ft²), room bookings, observation decks, locker rooms and loading docks. The Oval does offer bleacher placement at an additional cost.*
*Rentals that exceed one full week have this fee waived.
 
Sign Agreement
Once your event is approved, a signed agreement with the University of Calgary and an insurance liability certificate are required. The Facility Event Manager will provide you with the details and ensure all documentation is signed and ready before your event. A 50% non-refundable downpayment is also required.
Driven Car Show
Driven Aftermarket Car Show
Chinook Roller Derby
Alberta Provincial Roller Derby Championships
Chinook City Roller Derby
Judo Canada
Judo National Championships
US First Robotics
Western Canada Robotics Championships
Rick Hansen Relay
Rick Hansen Torch Relay
CYSF
Calgary Youth Science Fair
The University of Calgary
Downloads
Please select from the following files for your reference and planning needs.
Event Photos
Car Shows | Trade shows | Major Sporting Events | Conferences | Science Fairs | Expos
Driven Aftermarket Car Show
We have been coming to the Olympic Oval for over 15 years. The space is massive, the staff are amazing, and the show attracts so many people. It's the perfect venue in Calgary to host a show of this size. We can fit 450 cars into the Oval. It's simply amazing.
Mark Seto
Event Organizer, Driven Aftermarket Car show