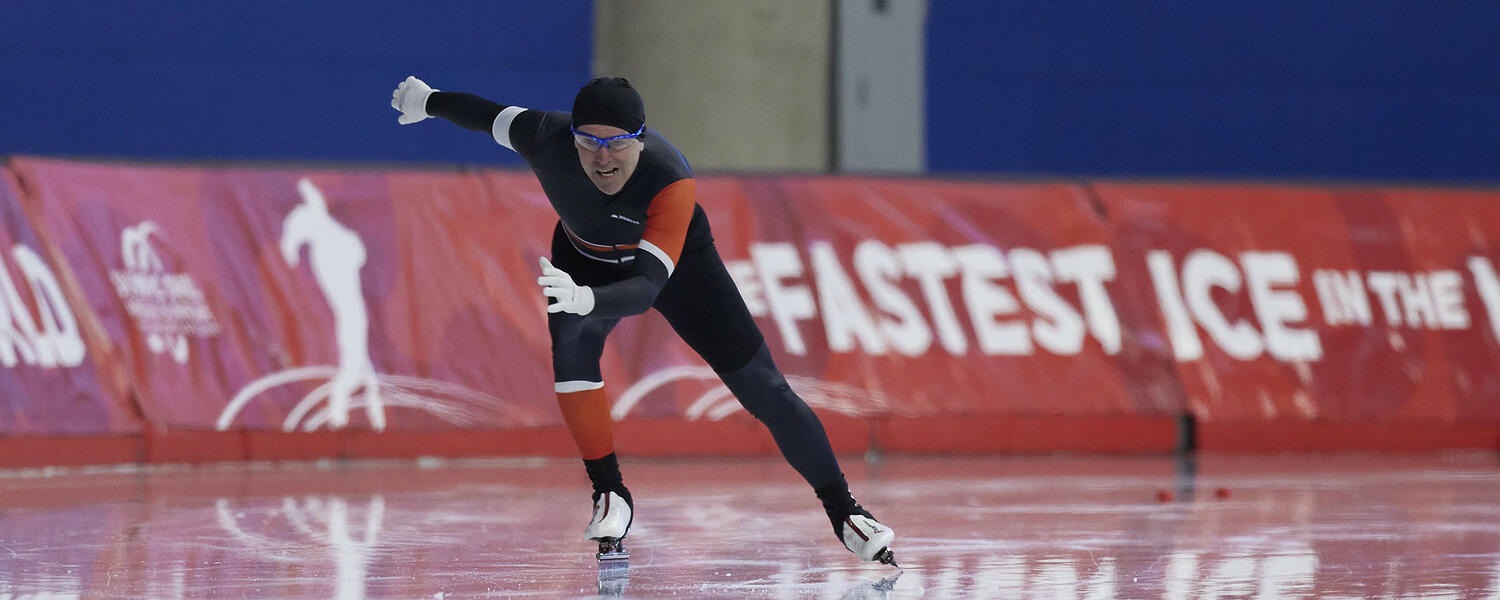 The Olympic Oval Masters Speed Camp 2023
July 17-21, 2023
We are excited to open registration for the Masters Speed 2023. Click on registration for more information.
 
Masters Speed Camp
Registration is now open.
What is Masters Speed?
Masters Speed is a speed skating camp for adult speed skaters who want to experience an elite training environment at the Olympic Oval. This camp is open to all skaters who are registered Speed Skating Canada athletes or ISU members. There is no better way to improve your speed and skating skills than on The Fastest Ice in the World™.
Camp Details
Participants must be current members of a speed skating organization and must be 18+.
The camp includes up to two ice sessions & one seminar per day, interaction with certified coaches, and an exclusive Olympic Oval Masters gift.
Register Online
Is Masters Speed the camp you're looking for? Register online and look forward to a week of hard work and major improvements. 
Register for Masters Speed
The Olympic Oval is looking forward to being able offer both Summer and Masters Speed Camps once again in 2023.
Summer and Masters Speed is a great experience for those looking to gain a competitive edge in their summer training or for those just wanting to have fun!
Jonathan Guilmette
Manager, High Performance Programs