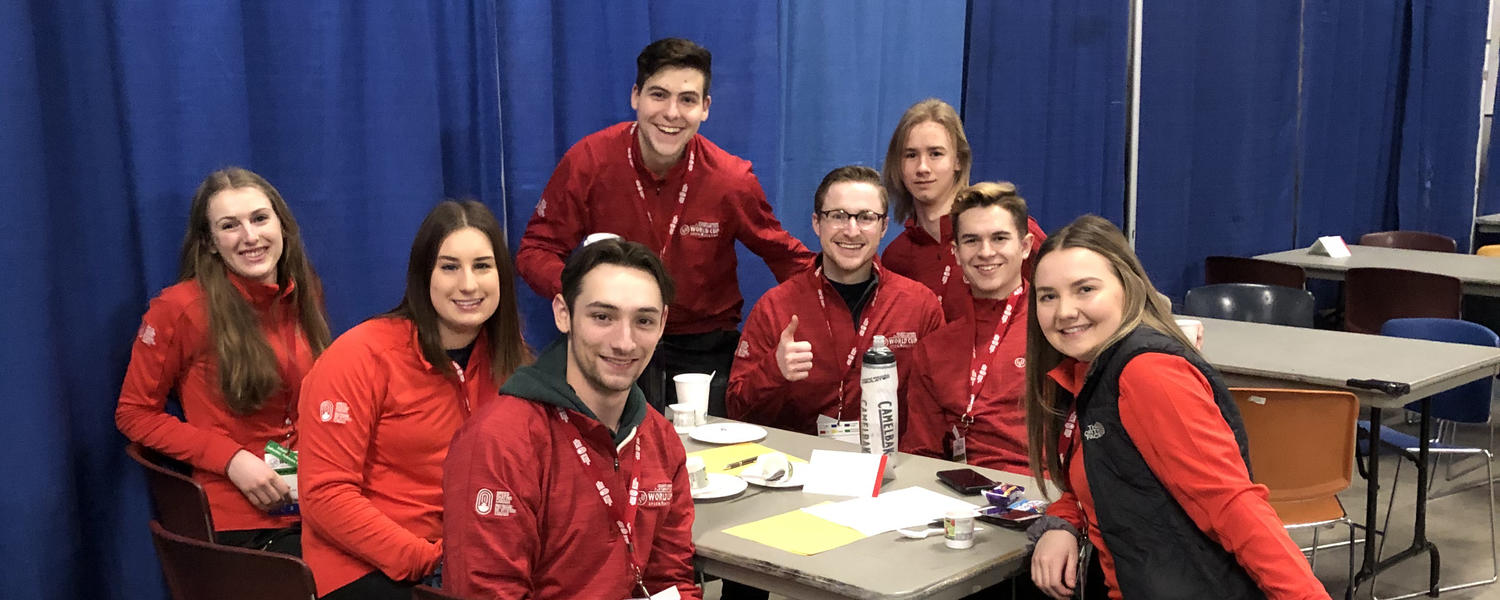 Volunteer at the Olympic Oval
The Olympic Oval has some amazing
volunteers. They are the lifeblood of
our competitions and we are always
looking for dedicated volunteers
throughout the competition season.
Volunteering 2022/2023
We are looking forward to the start of a new speed skating season at the Olympic Oval in August 2023. All volunteer positions for the season will be post in July 2023. Please ensure you follow the steps below in advance so you can register for positions when they become available.
Volunteers are Our Lifeblood
Volunteers matter. Without our AMAZING volunteers, the Olympic Oval would not be able to put on world-class competitions like we do. One of the more well-known benefits of volunteering is the impact on the speed skating community. Volunteering allows you to connect to the sport and make it a better experience for all. Dedicating your time as a volunteer helps you make new friends, expand your network, and boost your social skills. 
It takes 40 volunteers torun a SHORT TRACK competition.
It takes 25 volunteers to run a LONG TRACK competition.
There are over 100 TECHNICAL VOLUNTEERS who assist the Oval over the course of a competition season.
The Olympic Oval hosts at least 20 MAJOR COMPETITIONS a year.
The Oval has volunteers from over 10 DIFFERENT COUNTRIES.
Volunteers have been running competitions for over 34 years.
Volunteers are the heart of speed skating — without them, there are no competitions. They truly make the difference and we are eternally grateful.
Dustin Miller
Team Lead Competitions