COVID-19 Indoor Running
Due to COVID-19 and Alberta Health Services guidelines, there is no public running until further notice. 
The Olympic Oval is currently reviewing all activities for the 2020-2021 season and how they would proceed within Alberta Health Services and the University of Calgary guidelines. We look forward to updating everyone as soon as possible.
Admission

Adult

$7.00

Senior

$3.75

Youth Team

$62.00
Admission

Adult RF

$92.75

Adult HP

$154.50

Under 18

$77.25

Senior

$77.25
Every day has different running designations including recreational fitness training, high-performance interval training, and youth running. Check the RUNNING SCHEDULE to know when each designation is.

Recreational Fitness Training (RF) - For walkers and joggers of all ages, no speed work.
Youth Running (YR) - For runners under 18 years of age, no walkers
High-Performance Interval Training (HP) - For runners 18 years of age or older. Intervals permitted. Speed-walking permitted.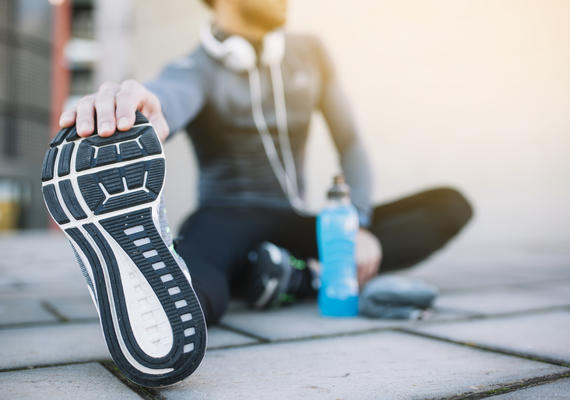 450m Track and Sprint Pads
Athletes, kids, adults, and seniors enjoy running around our track every day. It's especially convenient during rainy days and the winter months. It is the only indoor 450m track in the city. Come on down and run at the Olympic Oval. The inner lane distance is 445.9 m and the outer lane distance is 453.5 m.
The 450m Track is also a key training space for Dinos athletes, high-performance runners, marathon runners, and triathletes. 
The Sprint Pads are made of a premium turf roll system - a shock-absorbing track textured with polyethylene which makes it perfect for indoor running.
Having an indoor track of this caliber available to all kinds of users is an awesome resource, especially during Calgary's cold winter months.
Kelsey Duffield
Team Lead Sport Activities, Olympic Oval